2B

Hydraulics are recruiting….

Business Development Engineer

2B Hydraulics Ltd are looking for a Business Development Engineer to join their team in Wolverhampton.

The ideal candidate will be able to maintain and strengthen existing customer relationships, contact potential new customers and when the situation demands, roll up their sleeves and get involved in the business-to-business process from end-to-end.

This role offers a tremendous opportunity for the right individual to grow with the company and play a front line role in the business.

Key Responsibilities

* Identifying sales leads and proactively seeking new business including making prospecting calls and visiting potential clients

* Encouraging repeat business through the establishment of good customer relationships and the management of lapsed and historical clients

* Participating, in partnership with the whole 2B team, in the development of the business and its ongoing success

Key Qualities Required

* Engineering ability to understand the needs of the hydraulic market, particularly in the truck, off-highway and agricultural sectors.

* Motivated, confident, computer literate with an excellent telephone manner and good time management

* Willing to engage and participate in all aspects of the business

* Driver, with own vehicle

* Previous experience in hydraulics would be an advantage but more important is an enthusiasm for practical solutions and an ambition to learn more

Remuneration package negotiable depending on experience.

Please send your CV and covering email to paul@2bhydraulics.co.uk
NEW Products Available!
2B Hydraulics are now distributors for Warrior Winches Contact us for further information and prices.
Also new Blowers and Compressors 
In June, 2B Hydraulics exhibited at Tip-Ex for the first time and took the opportunity to show off their new range of variable displacement ABER pumps as well as products from their existing range including PTO's, hydraulic pumps / motors, hydraulic valves, tanks and cab controls.
Representatives from both 2B Hydraulics and ABER were available on the stand
2B Hydraulics are the only authorised ABER distributors in the UK. Based in the West Midlands and with over 30 years of experience in the industry, 2B  offer full supply and service support for the ABER brand.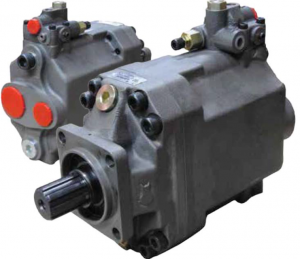 ABER introduces new products! Click to see details of:
Variable Displacement Pumps vdp
BIF Series Cast Iron Bent Axis Piston Pumps bif_m7
B35 Series Hydraulic Gear Pumps b354gtr
Sectional Directional Control Valves; Up to 180 bar DTS15020, up to 320 bar DTS25060 up to 350 bar DTS10020
Support Motor – Pump that can remove the need for a cardan shaft smpen and  smpuni